Version: 2.0
Release Date: 01 Jan 2011
Supported Languages: English
Supported OS: Mac OS X,Win2000,Win7 x32,Win7 x64,Win98,WinVista,WinVista x64,WinXP
File Size: 204KB
Program Type: Shareware
Price: $26.00


The Project Planning and Management template is designed as a generic and affordable Excel based solution to plan and manage any project. The ability to build the project's budget as tasks are identified facilitates the processes of business case proposal, valuation analysis, and securing the required funding. Project dynamics can be altered and performance monitored with best practice Earned Value Analysis throughout the complete project lifecycle. Key features of the Project Planning and Management template include the ability to define project budget as tasks are defined, Pre-define project phases, task titles, holidays, and other key project parameters, Creation of task dependencies and timing constraints, Auto-timing function calculates optimal project schedule automatically, Gantt scheduling chart with embedded task information, Project status reporting based on best-practice Earned Value Analysis and Emailing of participant task lists and creation of individual participant workbooks to enable updating of task progress from remote files.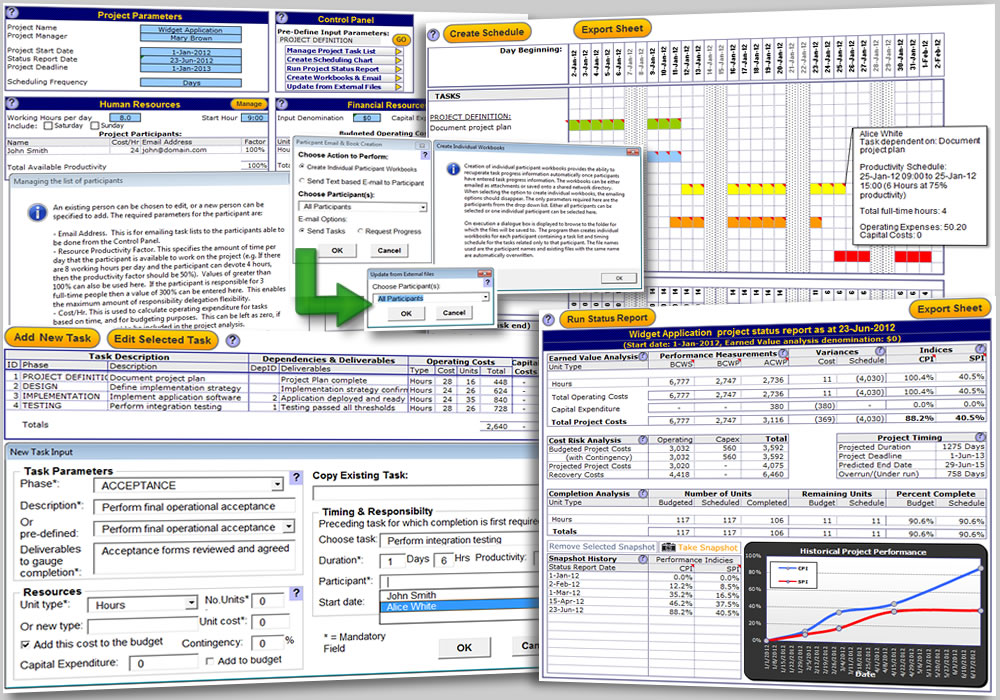 Related Tags: excel, template, spreadsheet, business, project, planning, management, tasks, earned, value, analysis, gantt, scheduling, timing